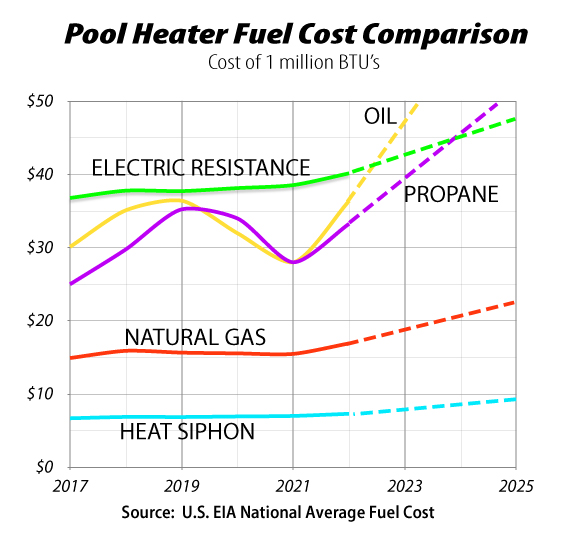 The Trend is Clear: The Future is Heat Siphon
Why? Look at Fuel costs vs. electricity.
Cheap Oil and Natural Gas are scarce and industry, government and university studies have all projected steady price increases while the fuels used to generate 75% of the Nation's electricity (coal, nuclear & hydroelectric) are either ABUNDANT OR INEXHAUSTIBLE.
Warm Water at the Lowest Cost Possible
The graph shows the historical cost to produce a million BTU's (5°F rise in a 24,000 gallon pool) using US City average fuel costs.
Since 1975 Heat Siphon technology has been the lowest cost method of heating swimming pools in the United States (rain or shine).