WHAT SIZE HEAT SIPHON DO I NEED ?
HOW MUCH WILL IT COST PER DAY vs Natural Gas/Oil/Propane ?
JUST FILL OUT THE FORM BELOW
and we'll email (or FAX) you YOUR ANSWERS!! - USING YOUR FUEL COSTS and YOUR POOL DATA !!
We developed the HEATSIPHONALYSIS to ACCURATELY DETERMINE
WHAT SIZE HEAT SIPHON YOU NEED for your pool
and HOW MUCH YOU WILL SAVE VERSUS GAS/OIL/PROPANE/ELECTRIC Pool Heaters.
Even with weather variations our results have proven to be within 10 to 15% of recorded pool heating costs on actual pools. Using your Local fuel costs, weather data amount of shade hours per day of pool blanket use, how warm you want to keep your pool - we take these and many other factors into account to make sure your actual cost is accurate.
MONEY BACK SIZING GUARANTEE
Based on this analysis, we GUARANTEE that the size we recommend will heat your pool as you specified or you can return your Heat Siphon.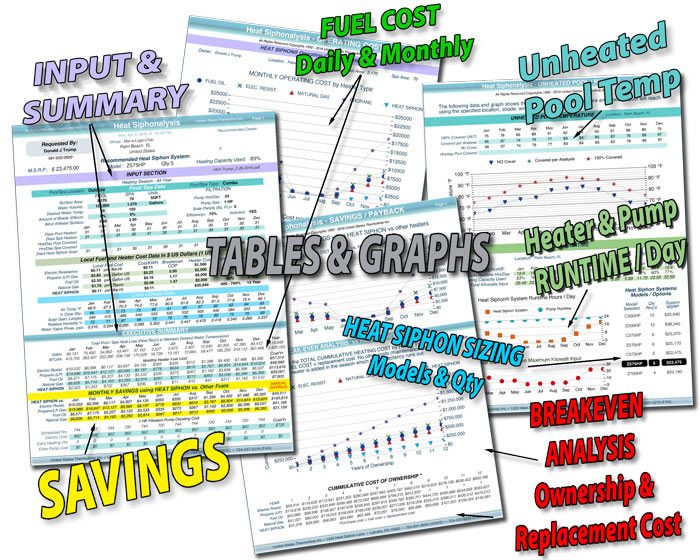 IT'S FREE!
IT'S EASY- 5 minutes!
IT'S FAST - Email overnight!
IT'S YOURS! - CUSTOM, JUST FOR YOU!