Take Your PICK:
1. SIZE - 200HP, 375HP or 575HP
PICK the one of THREE Heat Siphon HP(BTUH) SIZES for the Heat Output you need by either using the QUICKSIZE guidelines in the chart below or the "PICK YOUR MODEL" SIDEBAR to the right: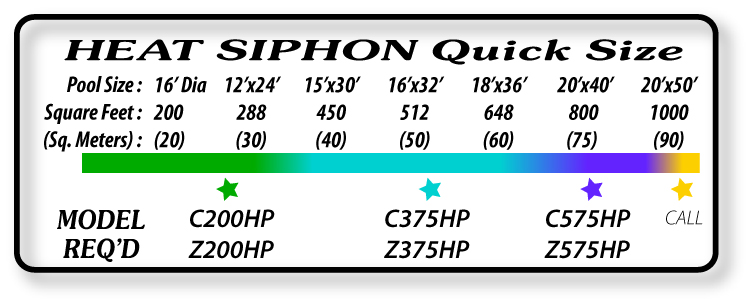 or Let us do a CUSTOM SIZING using YOUR POOL DATA and Our FREE pool heating/sizing program:
CLICK HERE>>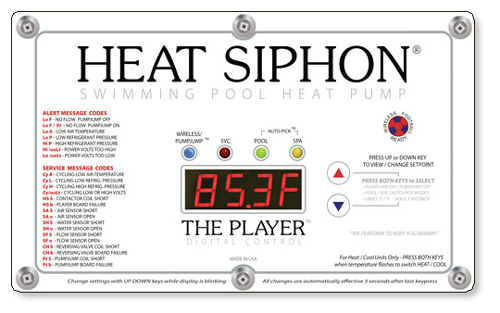 2. DIGITAL or ANALOG
PICK YOUR CONTROL SYSTEM- see the ANALOG or DIGITAL web page.
Simple dependable no frills single knob 24 volt controls are used on all C Series or Analog models, while the Z Series or Digital models have a sophisticated feature set, LED display including status and water temperature and are wireless ready.
If you want to spend more up front to go digital, then the The Z-Series option may be for you.
POOL SPA COMBO? - you need the DIGITAL for it's DUAL THERMOSTAT and AUTO-PIC features.
The DIGITAL PLAYER Control is much more than a digital Thermometer. (see Analog vs Digital)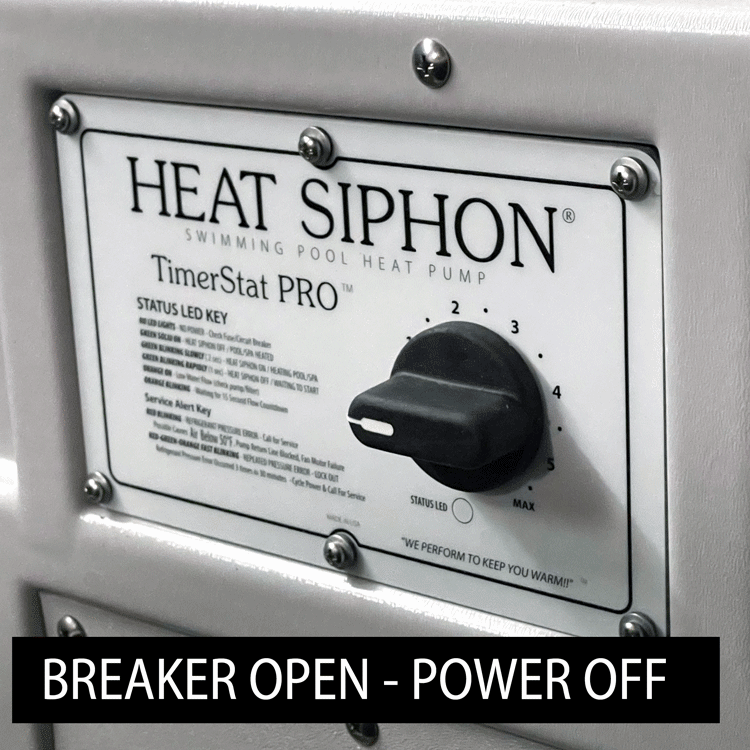 Analog Control Panel shown above with LED simulation of Actual operation