Feature Number One: Iso-Cap Fittings
If your heat exchanger ever corrodes and leaks pool water - IT WILL RUIN the entire heat pump system compressor, evaporator, expansion valve, condenser etc. - IT'S A BOAT ANCHOR - a "washout" - WORTHLESS
Unless you own a HEAT SIPHON:
We have a LIFETIME Heat Exchanger CORROSION GUARANTEE - No Matter What - SALT WATER POOLS, Ozonators, electronic chlorine generators just can't cause corrosion of HEAT SIPHON's PATENTED Electrically Isolated Titanium Tube Heat Exchanger - check out our actual warranty
If your Heat Exchanger ever corrodes for as long as you own it
We will replace your entire Heat Siphon FREE!!
How do we do it? - we don't have any leaks because: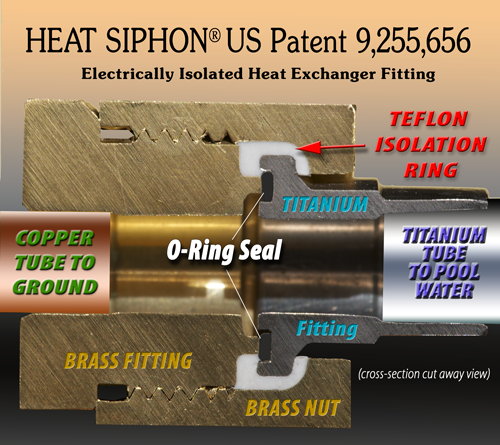 Our patented ISO-CAP fitting stops corrosion
even in SALT WATER POOLS!!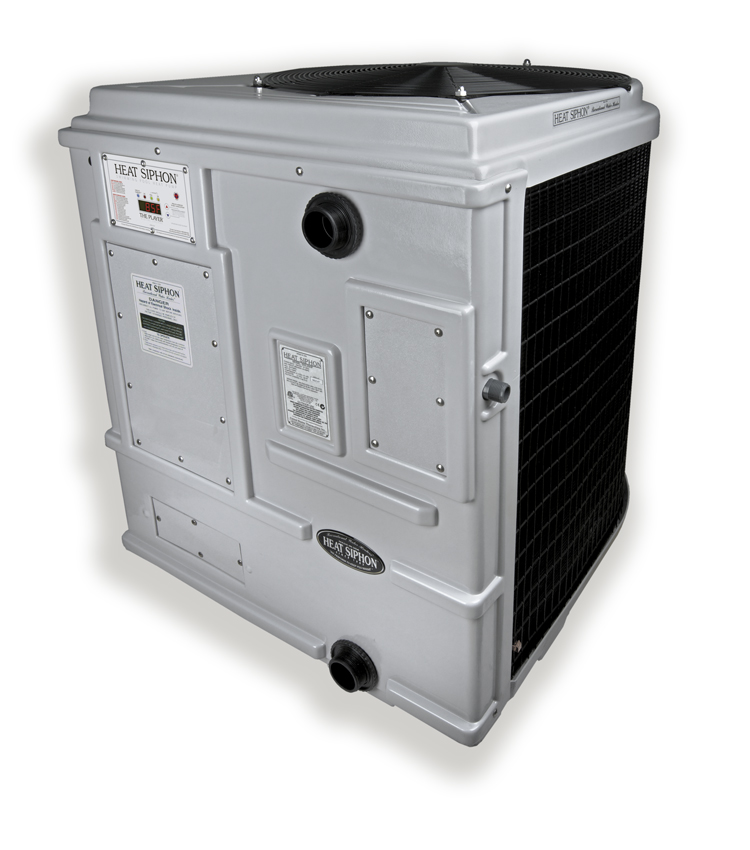 Heat Siphon Model Z375HP Shown Above:
COP = 6.3 @ 80°F Air / 80°F Water / 63% RH - Delivers 91,000 BTUH