BEWARE of BAIT & SWITCH
Online Retailers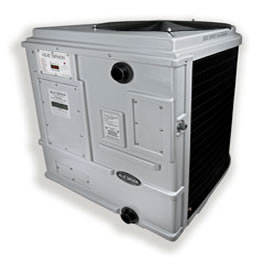 Just because you have Googled "Heat Siphon" and found an online retail website, don't assume that they are really a HEAT SIPHON FACTORY CUSTOMER.
Although an online retailer may show a picture of a HEAT SIPHON and a price on their website, they may just be using the listing to get your click from a search engine for "HEAT SIPHON" or "POOL HEATER" . . . BUT, when you call to order, they will be "out of stock" or have a "better deal" on some other brand.
The real truth could be that We at Heat Siphon don't sell to them and may have never heard of them - BEWARE if they don't give you the honest pro's and con's on each model.
Ask for references.
Whether you buy direct from us or an Online Retailer - here are three things you will be responsible for:
FREIGHT - Get a Liftgate Truck
You will be paying the freight whether it is directly or hidden in the price. When ordering online, and you are shipping to a residential address YOU MUST MAKE SURE THE SHPPER IS USING A LIFTGATE TRUCK FOR DELIVERY. It will cost more but most Trucking companies will NOT deliver to a residential site unless you specify a Liftgate equipped truck.
SALES TAX - Make Sure You Are Paying It
If we are drop shipping directly from our factory to you and you live in Pennsylvania, add 6% Sales tax. I
f your internet retailer is located in your state then they should be charging you sales tax for that state (if applicable), if not - BE AWARE that you are responsible for paying your state sales tax directly. If in doubt - ASK your retailer.
INSTALLATION - Get a Professional
HAVE A LICENSED ELECTRICIAN AND A PLUMBING OR POOL DEALER LINED UP and get their price quotes for parts and labor BEFORE YOU CALL AN ONLINE RETAILER so you can REALLY TELL WHETHER YOUR GETTING A BARGAIN online.
Once you include ALL the costs involved, you may find a LOWER INSTALLED price from a local pool dealer .
GET ALL PRICES (Freight, Sales Tax,Installation etc.) BEFORE YOU ORDER.