MORE JOB OPENINGS THAN JOB SEEKERS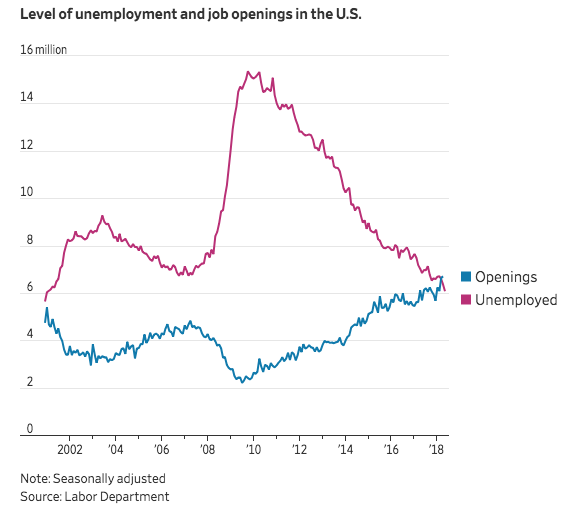 By Eric Morath - Wall Street Journal - June 6, 2018
The U.S. had more job openings than unemployed Americans this spring. That's the first time that's happened since such record-keeping began in 2000, Eric Morath reports.
Spending Revives and U.S. Productivity Climbing Again
after 12 Years of Downward Trending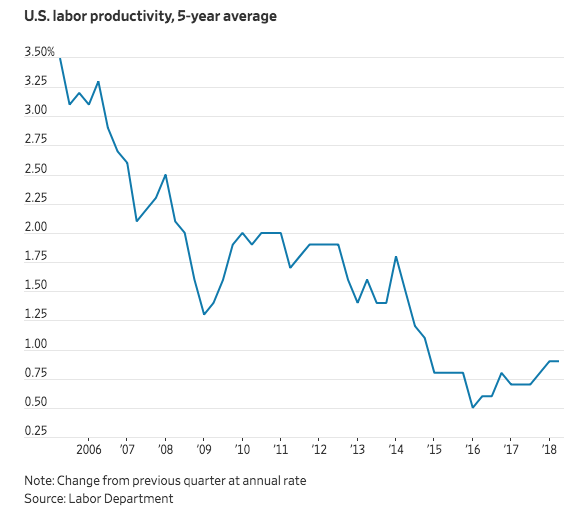 U.S. productivity has been stuck in a multi-year rut, a byproduct perhaps of cheap labor, so-so business spending and other factors that remain a bit of a mystery to economists.
"But spending revived last year, in both the oil and non-oil sectors, triggering a clear upturn in productivity growth. When businesses acquire new or replacement assets, they put them to work quickly," said Pantheon Macroeconomics's Ian Shepherdson.
A sustained upward trend in productivity growth could be some of the best economic news in years—it's the key to improving living standards for most Americans.