These are REAL HEAT SIPHON OWNERS:
Make no mistake - Heat Siphon owners are a very loyal bunch, and would like to share their happy experiences
I would like to provide this testimonial regarding the SX3.25:
"My SX3.25HP was purchased in April of 2005 and has served us exceptionally these 14 years, beyond expectations. In all those years I only had one service call and I can't even remember what it was for, but I know it was minor.
Finally it was time for a replacement as the compressor was struggling and the freon was the old R-22.
Of course we are staying with Heat Siphon, a Model 3.75HP, now to decide if analog or digital. Keep up the great work Heat Siphon!!!!"
Norm Thiel
I own a Heat Sipon pool heater serial number 06F069 which was purchased in June of 06.
The heater has been an awsome pool heater and we have had great luck with it over the years.
Rob
Bill…..I just wanted to "drop a line" about the Heat Siphon pool heater.
Our family had a Heat Siphon installed on our new pool in August, 2003…
My wife and daughter enjoy a water temp of 86°-88°.
The heater gets a workout!!
The Heat Siphon has worked remarkably well for 13 years with absolutely no problems. A testimony to the quality and workmanship of the product!!
I have recommended to many of my friends, coworkers and neighbors the Heat Siphon and almost all of them have purchased the unit!!
. . .
Thank you for a great product and service response.
Dave Smithberger
Regional Operations Manager
FirstPower Group LLC
Hi folks,

Just wanted to let you know that our Heat Siphon that was placed in service at our house in Bonita Springs, FL in Jan 1998 has not missed a season of heating our pool and spa.
We have never needed to have the unit serviced. The fan protector is rusted out, but the unit still performs flawlessly.
I just brought the spa up to 104 today to treat my back.

Not sure this is a record, but let me know if it is close to a record.

Thanks,
Larry Hess
We've had our Heat Siphon for 6 years and love it. Just set it and forget it. Would purchase again.
B. Brown
I just had one installed this year with my new in ground pool it works amazing. And as far as efficiency compared to my friend basically same size pool he has gas he is spending 3X as much on gas as I am on electric. And I keep my heat siphon set at 87 he keeps it at 84 since he received his gas bill.
Vinny Dip
Just wanted to send a little note saying how pleased I am with your product. Had a Heat Siphon heater installed in 1995 (YES, 20 years ago) and have only had to have service 3 times. I think all 3 times was for a thermostat. Quick service and really nice people to deal with. I wouldn't buy anything else. Keep up the good work!
Thanks,
Lori
Hi Tanner,
First off I wanted to say Thank You for continuing to look at your rebuilds for a heat pump that fit our needs. We purchased a 3.75 Heat Siphon on Monday and it was delivered yesterday in perfect condition. It was exactly like you described and I wanted to say thanks for the plumbing and electrical manuals. Today we swam in a 97 degree pool it was AWESOME!!!!!!!!! Your product has made our pool someplace to really enjoy. Thanks so much for your knowledge and customer service.
Sincerely,
Denise Moore
Tanner,
Thank you so much for the quick response. I will contact the one [dealer] closest to us.
We have loved the heat siphon we have. It heats quickly and efficiently. it has never had a problem for 14 years. That is why we want to replace this one with another heat siphon.
Lynn
Hi Tanner,
I appreciate the service you have provided me "after the sale" you don't get this kind of service with most companies!

Thank you my friend,
Kurt Billen Edmond Okla.
Hi ,
It took us a while to get the unit up and running.
After we received it,we had a nice ski trip to Snowbird and Alta, Utah. Beautiful!
The heater has been doing very well for us. We had some initial problems due to lack of flow. Our pool guy cleaned out something or other (?) and now it is cycling on and off as needed.
Temperature is a constant and delicious 90.
I know that is warm but it makes my arthritis feel better .
We have not had an electric bill on usage yet.
Please tell us again the name of the "blanket " you recommend.
Grateful thanks for your help in selecting this unit !
Your knowledge led us to the right decision.
Every good wish, Marianne and Karl B.
We started heating the pool two weeks ago we were able to raise the temp from 70 degress to 84
we have been running the heater about 10 hours a day.
I have swam first time ever in May it looks like we should increase our swim season two months.
We havent got a electric bill yet, I will let you know.
Operation is very simple the piping to install was very basic, the wiring was a little tough since we were 165 feet to the pool from the electrical panel I had to upsize wire to number six wire because of the lenght, it works great, very pleased with the heater.
Joe P.
Hello Tanner,
You are totally correct in your advertisements - this is the best pool heater on the market! We love our Heat Siphon!!!
1.We started heating the pool on March 15th.
2. The water temperature was 61 degrees before we turned on the Heat Siphon. On the 3rd day the temperature was 82 degrees and we went swimming! It was awesome!!! Since then we have been keeping it at 92 degrees - the grandkids swim all day! We have used our pool EVERY day except for a couple days it rained.
3. The first month we had an $80 increase, but we were running it 24/7 to get up to our temperature. We will get our second bill soon.
4. The unit has been a dream to operate - easy peasy lemon squeezie. 5. John did the entire installation by himself: electrical, plumbing, etc. He said the hardest part was digging the trench to bury the electrical conduit. The instructions that came with the unit were excellent.
Thanks again - feel free to use us as a reference!
John & Mindy
Tanner ,

Here is a video of the steam coming off the water:). I only set it at 89. I think it would go much hotter .
One of the Slides: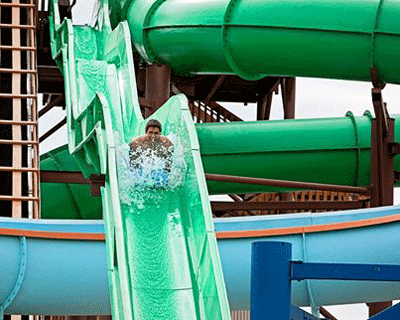 1. When did you start heating your pool?
March 8th
2. What temps have you been heating the pool to?
89F
3. Have you noticed much of a change in your electric bill?
Very little. maybe 200-300 more
4. How easy has the unit been to operate?
Easy
5. How easy was installation?
One day. Not bad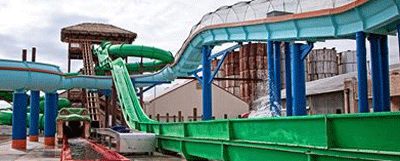 Danny
ZDT
Good Morning Tanner,
Hope all is well and you had a nice Easter.
Please find attached the Solar Ring information and a few photos. . .

As for the Heat Siphon Heat Pump, it is working great and I am extremely pleased with the performance and operation. With temperatures in the 60's and low 70's the 22,000 gallon pool warms at a rate of 1 degree per hour and is easily maintained at 84F with running of the pump 4 to 5 hours during the day.
If you have any questions please give me a call. Thanks
Pat Praysner
Season kicked off with a Memorial Day weekend reunion. Started warming the pool about a week before. Unit is slightly undersized for my pool (my choice as I was quoted 2 smaller units for my pool), and nights were cold dipping into the 30's and low 40's. That said, heat pump unit functioned very well once we got the initial start up problem fixed.
Pool temperature made it up to 85 degrees on Memorial Day!
Unit is actually exceeding my expectations. In the daytime with unit running, pool temp will increase about 1 degree/hour.
I'd be happy to be a reference if you have a potential customer who is considering your product and has questions about sizing and performance.
Ari
I have a 35,000 gallon swimming pool and wanted a heater that would raise the temperature quickly, and was energy efficient.
That's exactly what I got when I purchased my Heat Siphon Model 5HP in 2006.
This is our 7th summer using the Heat Siphon and we absolutely love it. It runs quiet, does not raise our electric bill, and has not required any service repairs in seven years of operation.
We live in western Pennsylvania and the summer nights get chilly.
Our Heat Siphon keeps our pool at a constant temperature no matter what kind of weather.
I highly recommend this heating system; it's worth every penny!
Gail Burkett
Hi Tanner,
The pool heat pump has been great! It is keeping the temp. at a constant 87 degrees.
We went on vacation for a week and wondered how it would do while we were gone......we came back to a constant temp even though the temperature has dropped into the 30's at night.
We got a utility bill that only reflects a few weeks of using the heat pump and it was only up about $10!
So, we are quite pleased so far.
Kathleen Kahle
Tanner,
We installed the Pool Heat Siphon the end of July at our OBX beach house.
Easy to install and it worked perfectly. Pool Water temp was about 78 degree turned on Heat Siphon set it for 92 degrees, within 6 hours it reached the 92 degree mark.
Normally do not set it this high but wanted to check it out. Once it reached the 92 degree mark it surprised us that it did not have to run (turn-on) to keep the same temp for hours, and then ran for only a shot period of time to maintain temp.
Thanks for your assistance in the purchase.
Ernie Marenchin
Tanner,
The swap out with the older model was painless. I had the project done in under an hour including removing the old unit and sliding the new unit into place with a makeshift ramp.
I thought I was going to have help that day but I wound up doing it by myself. I don't have data to back it up but I think the new heater has a higher heat rise.
The pool heats much quicker and the outlets definitely feel warmer. I was concerned at first that there was a leak somewhere in the unit but it turned out to be condensate.
The old heater did not produce as much.
I'm very happy with the heater and I've been telling everyone that they should get one. I'll now tell them to mention my name and to call you.

Thanks,
Larry
It is wonderful!!!!
Have had since December 2012. Has run the whole time.
Suzy Soto

I have been using my Heat Siphon for 3 years and, so far, I have not had any problems.
I am served by Rural Electric and it costs approximately $600 a year to heat my 32,000 gallon inground pool. My pool is open from mid May to Mid September.
It takes from 7 to 10 days to raise the water temperature to 85 degrees. Up until 6 years ago, I heated the water with gas, which became too expensive, and then I had a wood burning furnace made.
The furnace was too small and it required constant attention and huge amounts of wood. Many hours were spent cutting wood and maintaining the furnace.
To this point, I am happy with my Heat Siphon.
John Sutila
This Heat Siphon Unit is the best heater we could have asked for.
I did a lot of research prior to buy this unit and it paid off.
I would guess it costs $3 to $4 a day running all day. It has worked flawlessly for 4 years and our pool is salt water.
We have had no problems with corrosion at all, it has been a "set the temp you want for the year and walk away" type of heater.
My pool is 35000 gallons and it can go from 58deg to 85 deg in one week, with the outside temp around 70deg.
Thanks for the great heater that does not brake the bank.
Thanks, Morgan Hill
"I replaced my propane gas pool heater with the Heat Siphon.
What a great decision I made. I am someone who has absolutely no mechanical knowledge or ability.
I found this unit to be a delight to have and to use.
It is so clear and simple. It has achieved desired temperature and retained that temperature perfectly.
(One time I needed to call to get some direction, the responses were prompt, on the point and very helpful.)"
Bridget
The unit performed as advertised: it works.
It added another 4 to 6 weeks to each end of my summer swimming season.
The costs of running it added to those months' utility bills but it's worth it in pleasure, physical fitness and convenience. And it certainly beats driving to an indoor pool every day.
The initial costs are reasonable and the installer had no problem installing it.
In an age of high-tech but complicated gadgets, its one-knob "interface" is a bonus.
Charles Hall
Has worked great since installation hasn't had to replace or repair anything.
What I like about it most is its ability to continue working in colder weather.
Not sure how it has effected my electric bill but can't be much, however performance has been great so far.
Hotse Langeraar
I have been truly happy with the unit, the service in ordering was great
I had access to a freight company which USTA allowed to pick up the unit, it was a very personable service.
I have not noticed any change in my electric bill at all this is a very economical unit so far even when the kids have pool parties and we have to turn the unit up.
Robert Harris
I love the unit so far it works really well.
The analog settings were difficult to pick exactly what temperature I wanted so im thinking of upgrading to digital.
My first electric bill after installing the heat pump was only $1 more than usual its like it wasn't even using electricity.
I keep my pool at 90 degrees and it heats it no problem.
Pam Detrich
The unit has worked very well so far.
I haven't had to replace any parts, I also really like the simplicity of the analog setting.
Buying this unit is much better than having to join a club to swim all I have to do is walk 10 yards.
The difference in my electric bill has barely been noticeable and is not troubling.
Charles
We started using our Heat siphon in May of 2010.
At the beginning of this season (May 2013) the water temperature was easily raised from 57 to 84 degrees in ~3 days (for a 20000 gallon in ground pool).
I figured it used approximately 500KWH of electricity.
Our KW rate was approximately 0.070 cents per KWH.
So it only cost $35 to raise the temperature 27 degrees.
We have had no problems with the heat pump maintaining the water temperature and the unit has performed flawlessly in the 4 seasons that it has been used.
The only issue we had was the faceplate on the control panel developed a white coating which made the display hard to read. When it was scraped off with my thumbnail, the on/off buttons came off exposing the micro-switches on the control board and the window over the display cracked. Heat Siphon replaced the faceplate with a new one.
Mark Reitz